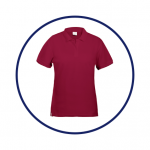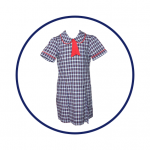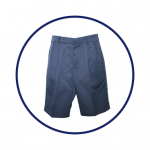 Testimonials from Skola clients
Hear from some of our clients about their experience with Skola.
Camp Hill Primary School
Skola has been the supplier of our uniforms since 2008.  Every 2 years, Skola resubmit, along with various other companies for the Tender to supply Camp Hill State Infants & Primary School.  The garments supplied are: Boy Shirts, Girls Blouse, Sports Polo, Girls Culotte, Winter Jacket & Winter Pant.
Quality, price, service & delivery are the key points that we look for.  Every time, Skola meets every one of those criteria's to the highest level.  We do not look for the cheapest option and the quality of the make of the garments are of an exceptionally high standard.
Ultimately, Skola's customer service is second to none!  The team at Skola are exceptional in what they do and the service they provide.  I have been the Uniform Convener for 5 years at Camp Hill and thoroughly enjoy working with them all.
Lee-Anne Currie
Camp Hill Primary School 
Leading Brisbane Primary/Secondary College
Our partnership with Skola spans for more than 10 years and I would have no hesitation recommending Skola Uniforms.
We are very impressed with the "same day delivery" in the run up to back to school.
We are continually refreshed by the forward thinking of Skola which makes them fundamental to our school uniform needs.
We cannot thank Skola enough for the dedication and professionalism displayed by their entire team.  
Having a low maintenance supplier is a must when retailing school uniforms.
Uniform Convenor
Leading Brisbane Primary & Secondary College
St Catherine's Primary School
After three years of dealings with another Uniform Supplier and continual issues with quality control/sizing, we have had enough of the wasted administrative time spent continually having to deal with these issues and are now utilising the services of Skola Uniforms again.
The quality of Skola's uniform stock has always been exceptional. The only issue we experienced with Skola prior to 2011 was the production/delivery time taken, but now, Skola has a new production/delivery timeframe and everything is delivered within a very reduced turnaround time which definitely meets our requirements.
The Staff at Skola are fantastic and Denis McAtee, General Manager and Deanna Tatnall, Business Development Manager have been very supportive in dealing with the issues we have experienced with our past Supplier. They are always there to help us and nothing is ever any trouble for them.
Please consider Skola Uniforms for all your School Uniform needs. I highly recommend their uniform stock quality, attention to detail, delivery timeframe and their great administrative support to help the School get back on track with an end result of great quality uniforms delivered within the timeframes specified by our School.
Your Uniform Shop will run smoothly and you will stop wasting endless hours of administrative time sorting through time consuming issues relating to quality control and delivery timeframes. You won't regret changing to Skola.
Anne Kelly
St Catherine's Primary School
Kurwongbah State School
We have purchased locally made uniforms from Skola for several years. In 2013 Skola indicated they were in the process of importing uniforms. We had no concerns about importing our uniforms from Skola as their approach to importing is very robust.
One thing that impressed me was the fact that Skola confirmed they would only use the same fabric from the same raw material supplier as they had done so for years. Therefore, the only component that really changed in our uniform was the labour cost, this was a clear winner for maintaining the high quality we are used to.
Skola hold stock across all our sizes of uniform which is fantastic, as I no longer wait 4 weeks for top up orders. It was great having my "top up" stock delivered the same day I ordered it, even though we are over 30 kilometres from Brisbane.
Presently, I am in the process of swapping my stock of slower selling sizes for faster moving sizes. This service allows me to drastically reduce my stock holding after the busy selling period and cash up more stock.
All in all, I would recommend Skola to any school uniform shop as they have clearly demonstrated to Kurwongbah State School they have a clear understanding for delivering a service that is outstanding, combined with high quality imported garments sourced at the lowest cost.
Kay Mitchell
Kurwongbah State School